Our main LEAPing area have a variety of interconnecting trampolines - this including side trampolines - for you to bounce over, across, around, along and onto. There are boxes and a wall to challenge our more experienced LEAPers. Try our slam dunk basketball areas where you can practice slam dunking 'LEAP' style! Please Note: LEAP SOCKS ARE NOW COMPULSORY ON OUR TRAMPOLINES.
Activities
Dodgeball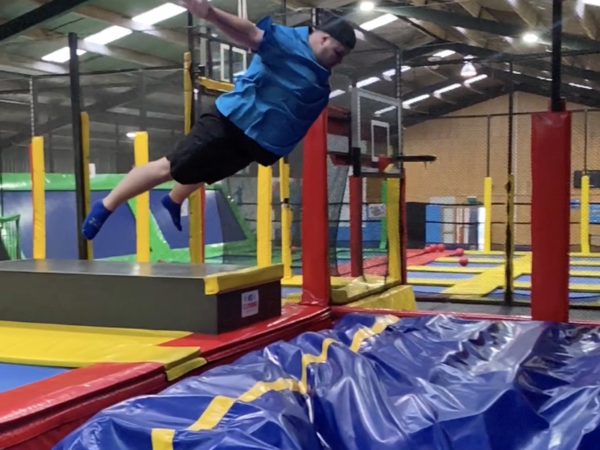 Stunt Bag
Slam Dunk
Deals for Leap Lovers
Our best offers so you can get your weekly fix of Leap time!
Buy A Voucher
Perfect for presents! Simply head to our checkout via the link below, choose todays date and choose 'Gift Vouchers'
Please enter your details:
Please note: If you enter the recipients email, the voucher will be sent straight to the recipient.